Bob Bonenfant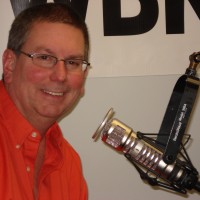 Bob has been a mainstay in the West Bend area radio market for 28 years, starting part time on WBKV in 1986 working Saturday mornings and Sunday nights. Within six months he was doing the Morning Show on what was then WBWI. In 1991 he switched over to sister station AM1470, WBKV and became Program Director when Steve Siegel left in the mid-90's. Since then, Bob has been entertaining and informing area listeners through a variety of format changes. One thing remained constant…Bob's unique sense of humor, his honesty, and his community involvement. Bob is the only person to win the West Bend School District's Golden Apple award twice for helping promote students, staff, and events in the district. He often reads in the schools and has helped in various fundraisers. Bob and his listeners have raised tens of thousands of dollars for Friends Of Abused Families and Bob is active in events for The Boys and Girls Clubs of Washington County, Washington County Humane Society, American Cancer Society and the Full Shelf Food Pantry, to name a few. Bob won the Wisconsin Broadcaster's Award for Best Market Size Morning Show in the state the first time he was entered. He also won an award from the WBA for his interviewing style.
Bob has been married to his wife Gail since 1978. His daughter is Katrina, son-in-law is Jason Sickler and he has three grandchildren in Landon (8), Kylie (6) and Keagan (10 mos.). Listeners have grown up with Katrina as Bob often called her at home in the morning. She started working part time at the station in various positions and has grown from being "Bob's daughter" to Katrina. Bob is very proud of the lady she has become and the wonderful family she has.
Bob is also known for being the house DJ at 2-G's Disco in West Bend for three years in the late 70's, then at Pat Jerry's before running his own dance club with friend Timothy called Phantom's II Night Club in the early 80's. He also wrote a record/concert review column for the West Bend Daily News off and on for a decade. Before getting into radio he worked at Mil-Brook Auto Parts in West Bend for eleven years.
Bob's interest is music, of course, along with travelling, gambling, and pop culture. He is a sci-fi fan and is known for being a big Zombie enthusiast. Favorite music artists include Tommy James, GrassRoots, John Anderson and John Conlee, any bubblegum music and most disco (yes, he's not afraid to admit to either). He is also a big Survivor fan.